The Washington County Family YMCA shares some exciting leadership role changes with the valued members of our community.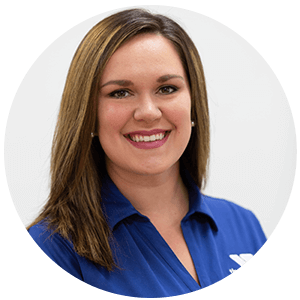 Chelsey Miller has been promoted to Associate Executive Director (AED) of the Washington County Family YMCA. In her new role, Chelsey will ensure that membership and programs are established to meet the needs of all segments of the community served. Under the supervision of the CEO, the Associate Executive Director is responsible for the development and overall direction of Y membership and services. Chelsey will also provide direct oversight to the Y's Membership, Wellness, and Youth & Family Coordinators. Chelsey started her Y career in 2010 as a winter day camp counselor while attending college. Then in 2017 she was hired in the role of Youth First Director. That role is now being filled by newly named Youth and Family Coordinator, Hailey Jackson.
"I am very excited for this opportunity to grow further in my YMCA career. To step away from solely youth and family programs and to be able to support other key areas of the YMCA in membership and health and wellness is a very exciting endeavor! I appreciate the ongoing support and leadership that our YMCA team collectively pours into each other to strengthen our Y to better our community each day," said Miller.
Washington County Family YMCA CEO, Kristy Purlee, shares "Chelsey's commitment to our YMCA Core Values of Caring, Honesty, Respect, and Responsibility as well as Teamwork; I have no doubt that she will be very successful in her new role.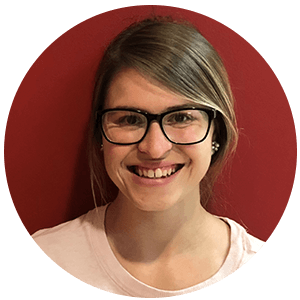 We are also thrilled to have Hailey Jackson on our team full time in her new role as Youth and Family Coordinator."
Hailey has been with the Y as a part time Program Site Director in the After School and Camp programs since summer of 2018. After graduating from IU with a degree in Communications in May 2021, Hailey was the perfect fit to step into the new role of Youth and Family Coordinator. "Hailey will continue to support school age youth and their families through educational and safe programming options that instill the 40 developmental assets, which are the foundation of our Y's youth programming.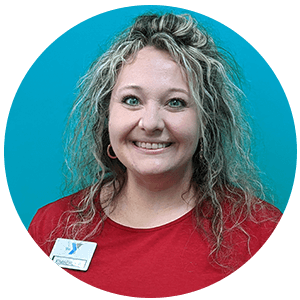 Not only do Miller and Jackson have reason to be proud, but the Y also promoted Kimberly Reynolds to Member Engagement Coordinator in April of 2021. Purlee commented, "You may have seen Kim Reynolds if you are an early riser, as she started working at the Y in February as the early morning Membership Representative. Her commitment to investing in relationships with our members and guests gave her the edge in being offered the position." The Member Engagement Coordinator shares the benefits of the Y with members and partners in the community, as well as oversees the membership staff.
Purlee continued, "While 2020 was a tough year for the Y dealing with program closures, facility closure, and other COVID-19 responses, we were blessed with many of our members committing to continue their memberships. I know that is a result of the strong bonds we have with our members. As we recover, I feel our team is as strong as it has ever been. From our wonderful Preschool to Health and Wellness, and Youth and Family initiatives, we are now positioned exactly the way we need to be to accomplish our strategic goals in the community. We want to be a place where everyone belongs, feels valued, supported, and can develop deep relationships in every area we serve."
---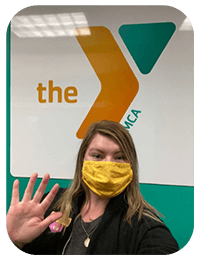 We want you to be assured that your safety - and the safety of all our members, program participants, staff and volunteers - is our number one priority. We're following guidelines from health experts and local officials to ensure that our facilities meet the highest standards for hygiene and safety, and we have modified our policies and programs to encourage safe social distancing practices.

We invite you to join us in whatever manner you are most comfortable – whether virtually through our website, through our Virtual Y app, or at our facility during normal hours or 24/7. We're here to help you focus on what matters most: your health, your family and friends, and your community.

Taking care of our health is more important now than ever before. We're here to help you stay active and healthy and improve your well-being in spirit, mind and body. Whether in person, in our clean, sanitary facilities, or through our virtual programs, the Y is here for you. No matter what your age, interests or abilities, we can help you meet your personal health goals – safely.
Your Y isn't just a building. It's people - people from all backgrounds and walks of life who come together to improve their lives, nurture their families and strengthen their community, together. At the Y, you can always find a way to make a positive impact in our community: you can volunteer on our board, coach or mentor kids, teach a class, welcome members and visitors, or make a charitable donation to help neighbors in need.
Together, we're a better us.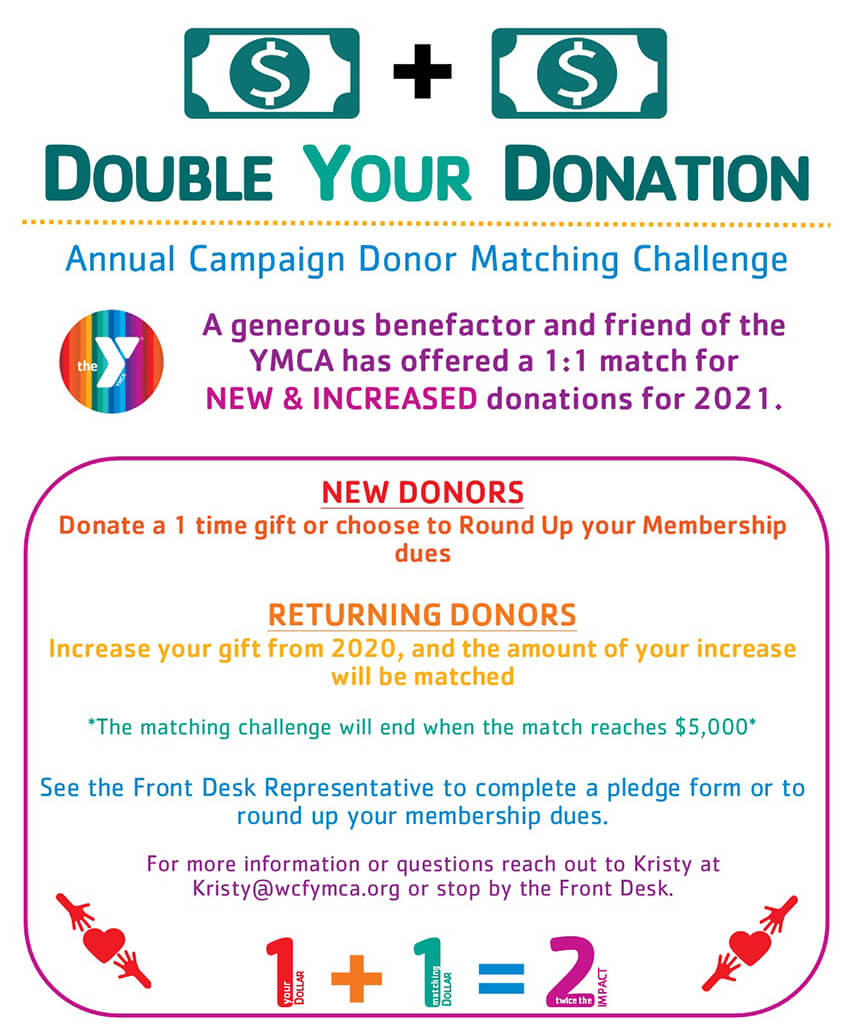 Round Up Your Membership to make the Y possible for ALL.
As a non-profit organization, the Washington County Family YMCA relies on donor funding each year. In 2021, the Y is launching a ROUND UP campaign to help support programs used by members and non-members in our community. Your monetary gift will assist adults, preschoolers, seniors, and youth programming, as well as financial aid for memberships.
We believe that the YMCA is here for EVERYONE. Your ROUND UP dollars provide opportunities to develop a rich, lifelong focus on health, wellness, social responsibility and youth development. Your dollar WILL make a difference in the lives of others. Contact the Y's Front Desk Representative by stopping by the front desk or calling 812-883-9622 to begin your membership round up.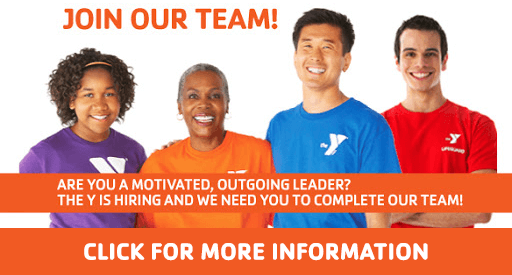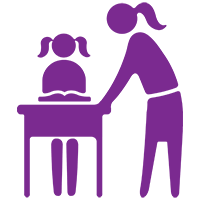 Nurturing the potential of every child and teen. We believe that all kids deserve the opportunity to discover who they are and what they can achieve. That's why, through the Y, millions of youth today are cultivating the values, skills and relationships that lead to positive behaviors, better health and educational achievement.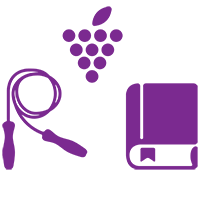 The Y brings families closer together, encourages good health and fosters connections through fitness, sports, fun and shared interests. As a result, youth, adults and families are receiving the support, guidance and resources needed to achieve greater health and well-being for their spirit, mind and body.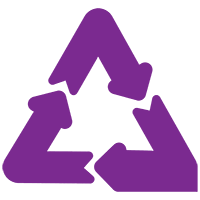 The Y is for everyone. That's why we offer financial assistance to Washington County residents who cannot afford the full cost of our programs and services. Thankfully, the community recognizes the importance of this program and supports it by participating in fundraising efforts such as our annual support campaign.
The Washington County Family YMCA is a 501(c)(3) non-profit social services organization dedicated to Youth Development, Healthy Living, and Social Responsibility.
Washington County Family YMCA 1709 North Shelby Street | Salem, IN 47167 Telephone: 812-883-YMCA (9622)
info@wcfymca.org